Geoffrey Thomas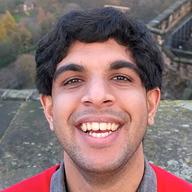 I'm a software engineer living in Brooklyn, NY, with particular interests in operating systems infrastructure, secure computing, and the like. You can probably find me in a coffee shop reading about terminal emulation, writing dynamic libraries to do strange things, or occasionally working on my Debian packages.
My friend Liz Denys and I make the podcast Loose Leaf Security about practical computer security for everyone - from password managers to browser extensions to malicious USB devices.
On weekdays I develop and maintain software infrastructure for a hedge fund in SoHo, but my blog posts and public projects generally have little to do with my day job or my employer's technical priorities.
I studied computer science at MIT, where I was a member of the Student Information Processing Board (SIPB), MIT's student computing organization, and the Cross Products, a contemporary-Christian a cappella group. At SIPB I maintained the scripts.mit.edu shared web hosting platform and the Debathena environment for access to campus computing resources from Debian and Ubuntu. In January 2014 I co-organized an alumni-run "Caffeinated 6.828", squeezing a semester-long graduate-level operating systems class into one month.
My preferred email address for most things is geofft@ldpreload.com, and email is my preferred contact method for most things. You're welcome to send me PGP-encrypted mail (key id 5C5245265C413520), though I might be slow to get around to decrypting it. One day, I'd like to work on a better method for secure email. I'm also often reachable on Freenode IRC as geofft and Twitter as @geofft.